Learn how to be happy with what you have while you pursue all that you want.
— Jim Rohn —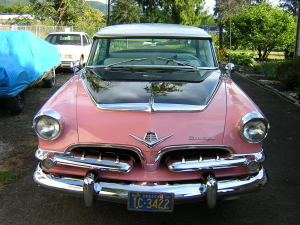 This was one of the cars that helped to bring the car company back form the brink of bankruptcy.  Featuring a 270 cubic inch Hemi engine, an automatic transmission controlled from a lever on the dash, power steering, power brakes, and a power seat. The Custom Series also had unique taillight and backup light bezels plus a deluxe interior.
Be kind, for everyone you meet is fighting a hard battle.
— Plato (427-347 B.C.)